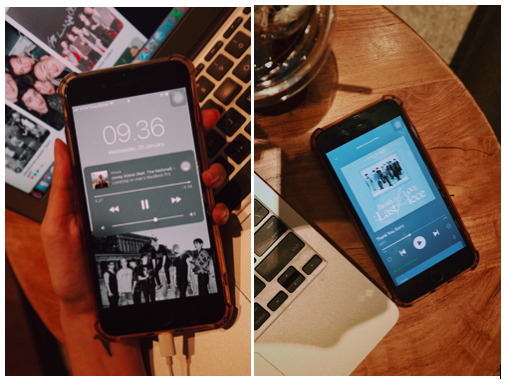 Who else has been spending your spare time fangirling, especially in a difficult time like now? Fangirling can bring a lot of joy indeed, even if it's temporary. As someone who has been in the fangirling world since my teenage days, I feel that benefit. The first memory that comes to mind about fangirling was 11 years ago. I love The Chronicles of Narnia. Both the movies and books are incredible! Not only falling in love with both books and the films, but I also fall in love with one of the actors, Skandar Keynes (you know, the one who played Edmund Pevensie). I remember very vividly how obsessed I am with him. He is all I can think and talk about. I went surfing on the internet to find who Skandar Keynes is. The more I learn about him, the more I fell in love with him. His presence lightens up my day. He motivates me to study because Skandar is smart, and I want to be smart like him. But, it too creates a little chaos. That obsession essentially became delusional, where I can't get a grip on reality and damaged my relationship with people around me. I can't appreciate their presence and took it for granted. I left them behind, even though I didn't mean it. I realized, fangirling is supposed to help and heal, not destroy. Fangirling should be one of the factors that shaped you as a person, not break you.
I've been a fan of many people throughout the years, from Skandar Keynes to Sebastian Stan and Timothée Chalamet, Taylor Swift, Ed Sheeran, One Direction to now K-Pop boy groups like EXO and GOT7. What can I say? They charmed me with their crafts and personality, and I still love them all to this day. Fangirl over them becomes an escape whenever I feel stressed or need to get out. It's like the quickest way to run from reality. It's like a tool you can use to help you feel good about yourself, to encourage you, boost your spirit up, and get back on your feet. It can provide you a good time and a good laugh, and it can help you heal (well, at least for me). It personally helps give me a sense of assurance about life. Stanning them saved my life.
As I write this piece, I reflected on how much I changed and grown as a fangirl and a person. The more I age, the wiser and mature I become. I started to find who am I. I finally found life values that no one can cross or compromise. I learned to set boundaries, to control myself. I became more open-minded and compassionate. The way I see, perceive, and process things are much different now. I used to be a fanatic, biased, toxic fan that got blindsided by love and obsessions. I seriously have zero self-control back then. I refused to accept or even care a bit about right and wrong if it involves my favorites. I used to be a fan that acts and demands as if I have control over them. But the truth is, we as fans have no right or place to do that. They are just as human as we are.
I was surprised by how I handle rumors or news that involves my favorites nowadays. Like the rumors about harassment allegations towards Timothée Chalamet or Sebastian Stan's dating news, or the more recent about GOT7 didn't renew their contract with their label. These days when I heard news or rumors, I was more composed rather than being reactive. I read everything, did research as much as you can, so I understand the situation and make my mind up. I am much more supportive and understanding now, not excessive, plus not afraid to address and admit if one of my favorites makes mistakes.
For me, fangirling is more than just a hobby to spend your spare time. It's a way to recharge, to heal, and can be used to reflect on yourself. How about you? Have you found something about yourself that surprised you through fangirling?