Meet GB Circle, the community that will solve your problems!
If you're looking for new connections in Indonesia, or want to meet some fun people who share your interests, or just want to connect with like-minded people who can help you expand your network–we've got you covered.
Join us at any of our activities and get involved in the discussions that take place there. You'll find constructive ways to share your opinion, find new friends and discuss topics that interest you. Join the fun of offline meetups where we get together to talk about various topics and enrich each other's knowledge. And if that isn't enough… We also have an online community where we can support each other and stand up against issues that affect women everywhere.
You can also become one of our Girls Beyond social media talents! We'll keep you up-to-date on all GB Talks news, as well as tips, tricks and recommendations on specific topics. And don't forget: GB Talks is always here for our members when they need us most!
Our Community
Girls Beyond Circle is a community of women who are looking to grow, learn and connect. We help each other navigate the world of work, relationships and life in general.
We talk about everything from career advice to relationship tips to personal growth exercises. We also have a secret room where you can confess your deepest darkest secrets!
If you're looking for a place where you can feel comfortable being yourself without judgment or fear then Girls Beyond Circle is the place for you!
So, let's have some fun at our Lounge on Discord!
Our Past GB Circle Activities
GB Talks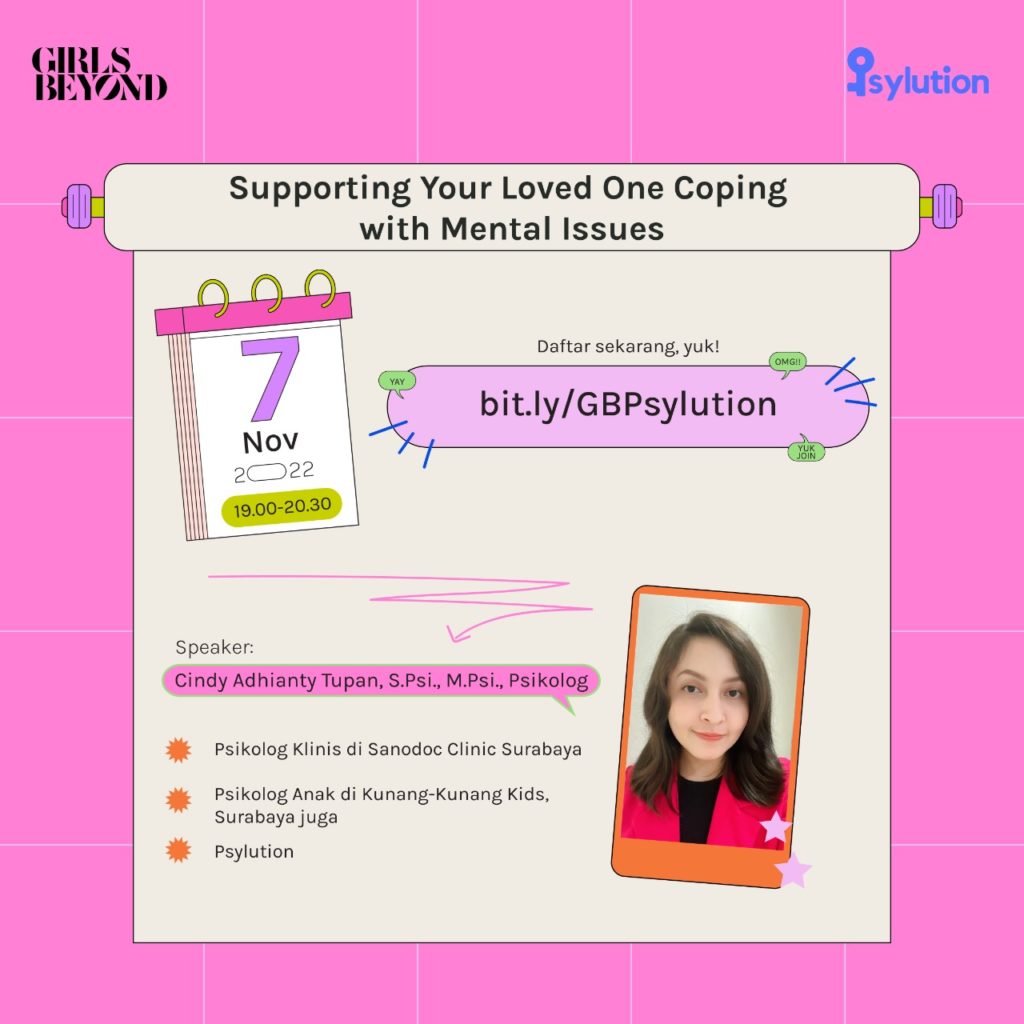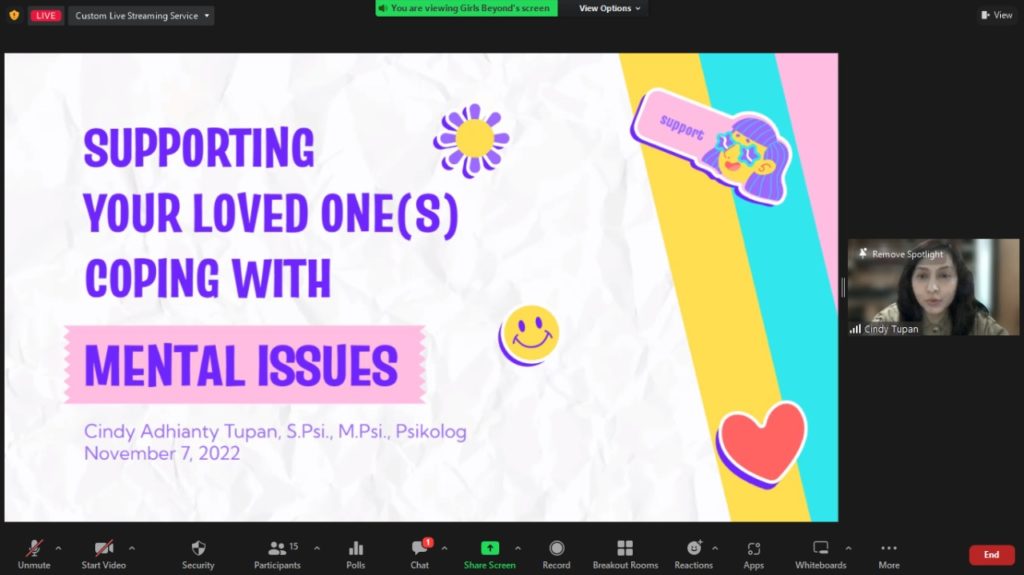 By joining GB Talks you will find a place to support your development on specific topics that lead with professionals in certain fields. Not only that,in GB Talks you will find new friends through our partners with the same goals on development.
Weekly Girls Beyond Circle Meetup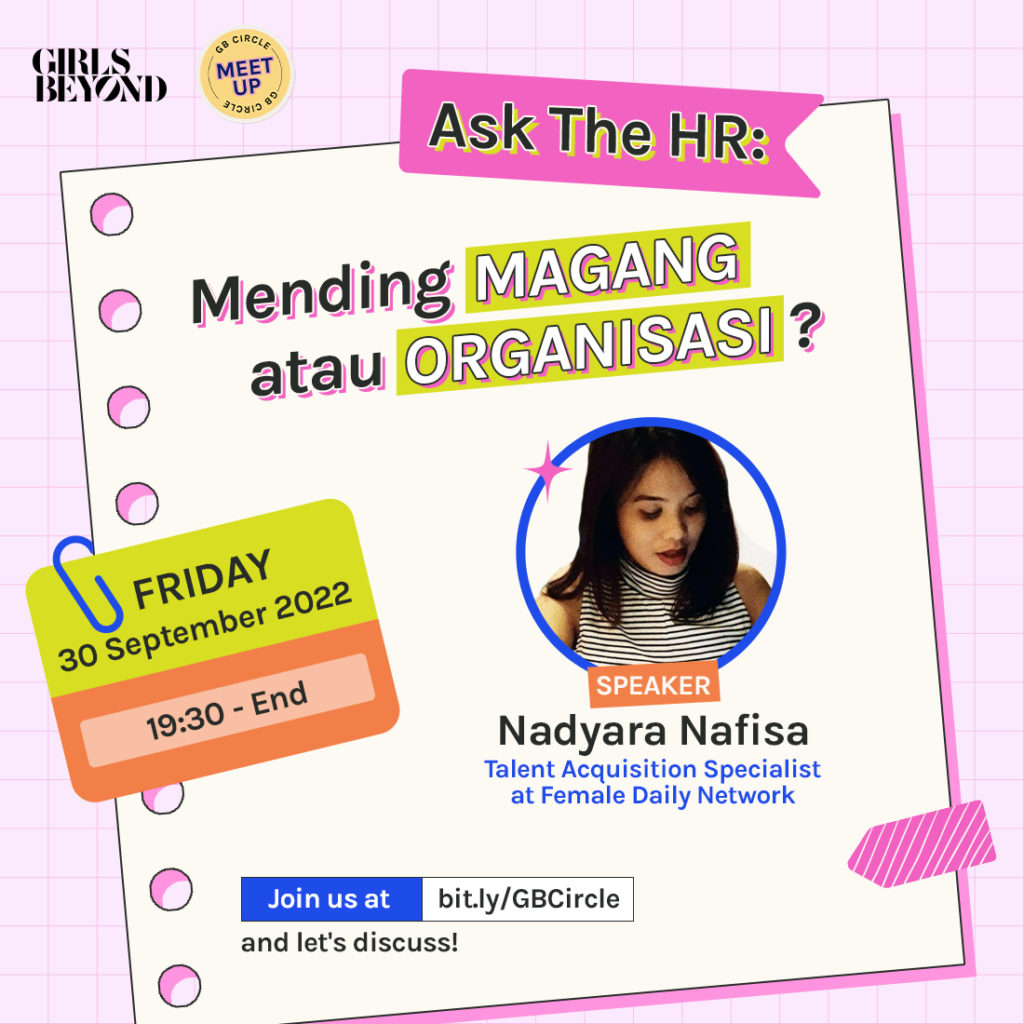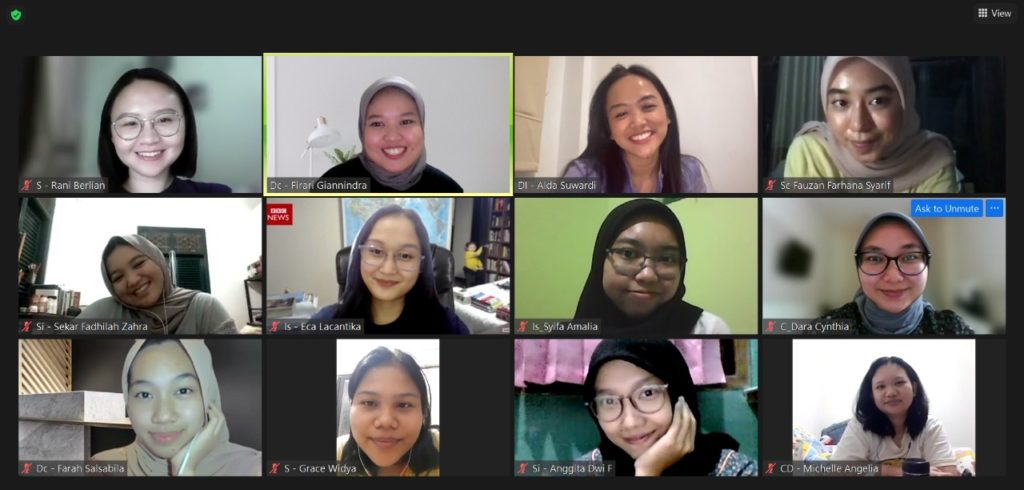 Got free time on Friday night?There's nothing wrong with joining the GB Circle Meetup. Through this weekly meetup you can discuss the latest topics in the form of FGD. You can also convey your experiences and opinions regarding these topics.
Monthly Girls Beyond Circle Offline Meetup
Got bored of that online activity?No need to worry, Girls Beyond will hold many offline activities this year. We believe that offline activity is a form of strengthening relationships between each member in the Girls Beyond community in recognizing and supporting each other's self-development through face to face activity.
Go Get It Conference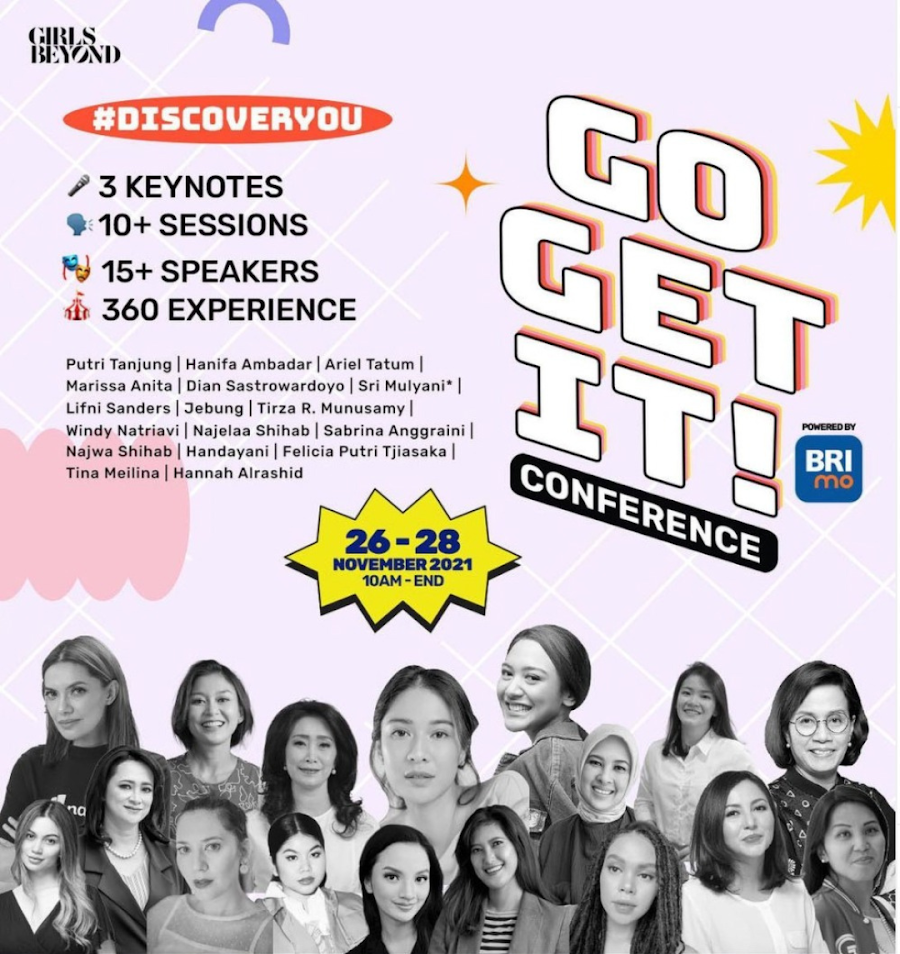 Get mingle on our biggest offline activity. Go Get It Conference is a celebration of women's wins, achievements, inspiring stories, and support groups.
Go Get It Conference will be a space for you to meet amazing expert speakers. Not only that, you will have a place for a community playground as a networking event and fun activities, art exhibition, and local brand pop-up market.
We've Partnered with…